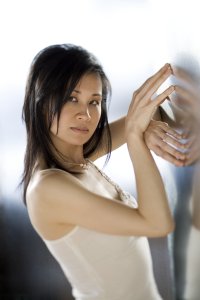 photo: Yves Lacombe In the words of the legendary Russian pianist Lazar Berman, "Minna Re Shin and her great talent." This versatile Canadian pianist has won enthusiasm for her diverse repertoire, ranging from Baroque to innovative contemporary works. The recipient of numerous awards, fellowships, and grants, including those from Canada Council for the Arts, Le Conseil des Arts et des Lettres du Québec, and FACTOR (The Foundation to Assist Canadian Talent On Records), she has excited and captured the hearts of audiences around the world with her virtuoso technique, mature artistry, stage personality, and rare sensitivity. Critics have raved her performances as "intense," "inspiring," and "powerful."
Born in Montreal, Minna Re Shin began studying piano at the early age of six. Having completed her studies at the Royal Conservatory of Music of Toronto with the highest honours, she received the A.R.C.T. (Associateship of the Royal Conservatory of Toronto) diploma, the gold medal, and the Helen Tough Murray Scholarship. Before pursuing further musical training in Montreal, she studied at Temple University in Philadelphia on a full scholarship. At the age of nineteen, she earned her Bachelor of Music degree in solo performance at McGill University and graduated top of her class. Then at the same institution, she earned her Master of Music degree in solo performance with highest distinction. She also holds a Doctorate of Music in performance specializing in twentieth-century repertoire from Université de Montréal and a Ph.D. in music theory with emphasis on nineteenth-century music from McGill University. Her teachers have included Charles Reiner, Alain Lefèvre, Anton Kuerti, Menahem Pressler, Lazar Berman, and Sergei Dorensky.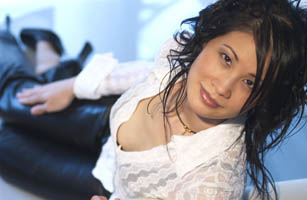 photo: Yves Lacombe Among her achievements, Minna Re Shin has won numerous prizes in national and international competitions. She was first-prize winner in the piano category of the 1990 Montreal Symphony Orchestra Competition and the Canadian Music Competitions in 1980 and 1984. In 1988 she was awarded first prize in the piano category as well as the Grand Prize (among all of the instrumental categories) in the National Music Competition. As the laureate of the 1984 International Concertino Praga Competition, she was invited by the Czechoslovakian government to perform on a tour in that country. Furthermore, she was a winner of the 1985 International Stravinsky Competition.
Since her solo début at the age of ten with the Montreal Symphony Orchestra under the direction of Mario Duschenes, Minna Re Shin has performed in Canada, the United States, Europe, Australia, and China. She has received high praise both as recitalist and as soloist in concerts with major orchestras, such as the Montreal Symphony Orchestra, the Montreal Chamber Orchestra, the McGill Symphony Orchestra, and the chamber orchestra I Musici de Montréal, and with distinguished conductors like Charles Dutoit, Marc David, and Timothy Vernon. This young artist has also been invited to perform in many festivals, including the Nordic Contemporary Music Festival held in Montreal where she premiered in Canada the Fourth Piano Concerto by the Finnish composer Mikko Heinio with the McGill Chamber Singers and the McGill Sinfonietta under the direction of Iwan Edwards. Appearances at various music conferences include the Music Theory Midwest Conference held in Minnesota and the Feminist Theory and Music 4 Conference held in Virginia, where she gave a lecture-recital presentation on Franz Liszt's B-minor Sonata. Moreover, she has been invited to give master classes at major universities and specialized performing art schools in Canada, Australia, and China.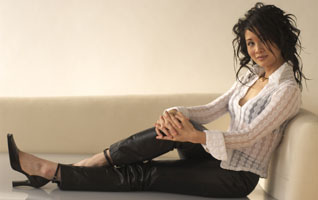 photo: Yves Lacombe Minna Re Shin has been actively involved with radio and television since her radio broadcast début at the age of ten, when her performing work was featured on Radio-Canada. Since then, many of her public performances have been aired throughout Canada on the Radio-Canada and CBC networks. She has also appeared as guest artist on several television programs, including the popular Quebec program Réné Simard Variety Show in 1985. When she made her début appearance in China in 2002, her recital in Beijing was aired throughout that metropolis by the China Central Television Network.
Minna Re Shin's début CD devoted to Haydn piano sonatas on the ombú productions label has recently been released to great critical acclaim. Le Journal de Montréal hailed her as a "great performer with great sensitivity and intelligence", Ici Montréal lauded her "beautiful performance," and the Canadian composer Andrew MacDonald remarked that "this recording is a real treasure." Following the success of this recording, Shin has embarked on a multi-recording project with ombú. Her second solo album, Images & Ballades, which features works by the Canadian composers Alain Payette and Jean Coulthard, was released in June 2007.
Reviews
"One of the most fascinating and captivating piano recitals … a magical display of exciting contrasts, where [Minna Re Shin] demonstrated from the very beginning a supreme command of creative interpretation." – Bengt Hambraeus, composer and former music critic for the Swedish Broadcasting Corporation
"A great pianist … Minna Re Shin is a powerhouse. Her audiences are fascinated by her physical strength and her artistic expression." – Accès Laurentides
"The revelation of a young oriental pianist, Minna Re Shin. The articulation is perfect, but what one admires the most are her musical and expressive qualities (…): musicality, control, alternating virile and caressing execution, well-balanced dynamics, maturity." – La Presse
"Minna Re Shin's great talent, the seriousness of her work, and the intelligence of her musical perception." – Alain Lefèvre
"[Minna Re Shin] is one of the finest musicians in Canada today. Born and raised in Montréal, this talented young woman plays the piano at such a high technical level and with a musical touch that's so natural it makes her interpretations seem like the composer's original thoughts … her virtuosic technical and musical abilities are honest, effortless and speak of a deep understanding of each composition she plays." – Andrew MacDonald, composer