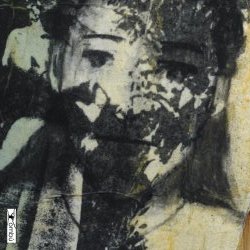 Artwork: Joanne Bouchard
| | | |
| --- | --- | --- |
| 1. | Common Thread Suite (Part 1 & 2) | 10:59 |
| 2. | Orange Horizon | 13:15 |
| 3. | Game #1 – Song/Tag | 6:03 |
| 4. | Insane Asylum | 10:24 |
| 5. | Fragile Innocence | 6:57 |
| 6. | The Centre | 9:11 |
| 7. | Game #2 – Storybook | 7:35 |
| 8. | Logic | 12:05 |
Since Miles Perkin founded Common Thread in 2003, the quintet has been his primary compositional outlet. The name Common Thread refers to the manner in which composition and improvisation influence each other. Common Thread's music is through-composed and has a story-telling quality to it. The works performed by this ensemble draw from a blend of diverse elements that often push both musicians and listeners into new and challenging sonic territory.
Common Thread is:
Erik Hove – Alto Saxophone
Chet Doxas – Tenor Saxophone, Clarinet
Josh Rager – Piano, Fender Rhodes
Thom Gossage – Drums, Percussion
Miles Perkin – Bass, Voice, Composition, Bandleader
Liner Notes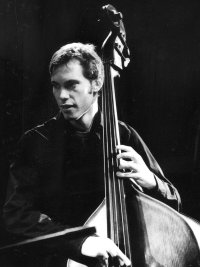 Miles Perkin
Common Thread leader and composer
Photo: Michael Slobodian
Common Thread Movements 1 and 2
These are the first two movements of a suite in four movements. A looped 10-bar opening theme is followed by a series of imposed derivative improvisations based on pitch cells, rhythms, registers, and tonal areas. The full suite can be heard online at http://www.milesperkin.ca/
Orange Horizon
This piece is inspired by the Big Sky of the Canadian Prairies, the music of saxophonist Dave Binney, and John Hollenbeck's Claudia Quintet.
Game #1 Tag/Song
This is a musical game modeled after grade school recess time. The bass and drums are playing tag, and the piano and saxophones are singing a song.
Here is how my version of musical tag works:
It is a variation on Anthony Braxton's "Pulse Track" concept. The bass player and drummer are given the same part. It consists of a four-note cell in 4/4 time which varies through rhythmic
displacement. Player #1, who is not 'It', chooses the tempo and starts playing anywhere on the page (any bar, any beat), and he plays the written material strictly. Player #2, who is 'It', tries to tag Player #1 by finding where he is on the page. Player #2 is free to jump around the page and play fragments of the written material in pursuit of Player #1. If Player #2 is gets tired of chasing Player #1, he can vent his musical frustration through improvisation at any time.
This recording features three rounds of tag in which Thom and I take turns being 'It'. Each round is punctuated by a boxing bell and is accompanied by the song. The third round dissolves into a piano feature.
Insane Asylum
The inspiration for the title of this track comes from an apartment building in which I once lived hidden away behind the old Montreal Forum. This piece is a tribute to both 2320 Lincoln Avenue and bassist Dave Holland. Dave seems to have influenced virtually every bass player of my generation, myself included. Thanks, Dave.
Fragile Innocence
This work is dedicated to my youth. Miles Davis' In a Silent Way and the music of Kenny Wheeler were the shaping influences for this piece.
The Centre
I wrote this piece in 2001 during my first stay at the Banff Centre for the Arts in Alberta. It was a compositional breakthrough for me; as I wrote it, I felt as though I was finding the core of my sound. During this period, I was listening to a lot of Maria Schnieder's music and to Eastern European folk music. Dave Gossage joins the band on flute for this track.
Game #2 Storybook
This audio storybook is 8-pages long. The plot thickens with each page turn, and it has a choose-your-own-adventure ending. Both games on this recording are dedicated to John Cage.
Logic
This piece is dedicated to my most influential teacher, Bob Brookmeyer. It is based on system he calls "Intervallic Logic". The majority of my most recent compositions have been based on material generated by this system.